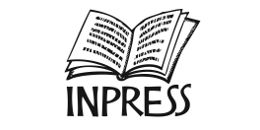 www.inpressbooks.co.uk
Inpress is a membership organisation for independent literary publishers in the UK and Eire, providing sales, distribution, marketing and other services to the UK and international book trade. Inpress also sells direct to the public, principally through its new subsidiary company the Poetry Book Society and its own website. Ian Grant has been Non-Executive Chairman of Inpress since 2013.
Inpress has been in business since 2002, and operates with funding from the Arts Council of England.   The Arts Council set it up to create access to mainstream book trade wholesale and retail distribution channels for small, new and independent publishers. Diversity of voices, creative work and the reach for ever-wider audiences are at the heart of Inpress' work.
Led by Managing Director Sophie O'Neill, in the three years to 2017 Inpress grew its distribution of sales revenue to member publishers by 55%, making a significant contribution to publishers' financial development and stability, and enabling them to pass on to the poets they publish an increasing royalty stream.